PEDODONTICS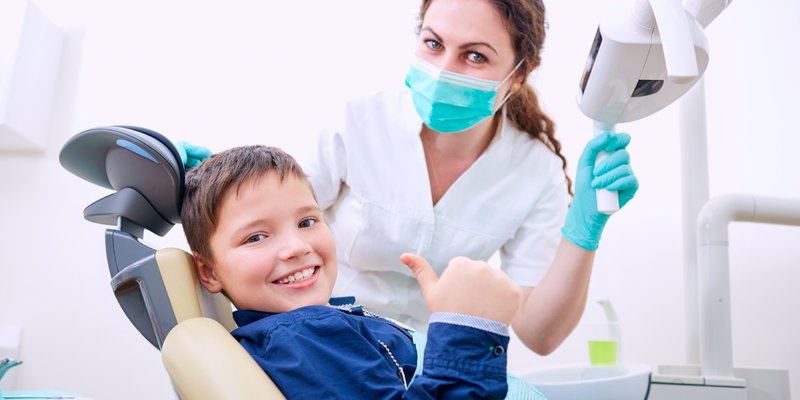 Pediatric Dentistry is an age-defined specialty that provides both primary and comprehensive preventive and therapeutic oral health care for infants and children through adolescence, including those with special health care needs.


Children begin to get their baby teeth during the first 6 months of life. By age 6 or 7 years, they start to lose their first set of teeth, which eventually are replaced by their permanent teeth. It's best to take a child to the dentist as soon as first tooth appears in the mouth. This not only ensures that everything is going well, but also will makes the child comfortable with going to the dentist at an early age.
Changes in the lifestyle of our children make their teeth more prone to various dental diseases like teeth decay, gum disease or even dental trauma that can cause pain and lifetime complications.
Parents feel that it is unnecessary to treat a baby tooth. It's a MYTH and the answer is a big NO. Baby teeth have many important functions in your child's development. Baby teeth are natural placeholders for their adult teeth and the health of your child's baby teeth can affect the health of their permanent teeth. If dental decay is left on a baby tooth, it not only could affect the adult tooth growing underneath, but the infection also could spread to other parts of the child's body.At Health Family Clinic we have qualified specialist Pedodontist whose clinical expertise is behavioral management of non-cooperative children.
We offer a wide range of treatments such as:


Counseling for Parents and Children
Oral prophylaxis
Pit and fissure sealants
Tooth colored fillings
Extractions
Fluoride application
Other preventive and interceptive treatments